---
Something
Like A Train
A static observation upon daily movement, permanence and change. Composed of a single fixed frame overlooking a bench, honoring the magic of the everyday.


In post-production

Color / Digital /
UK, Argentina / 2022 TBC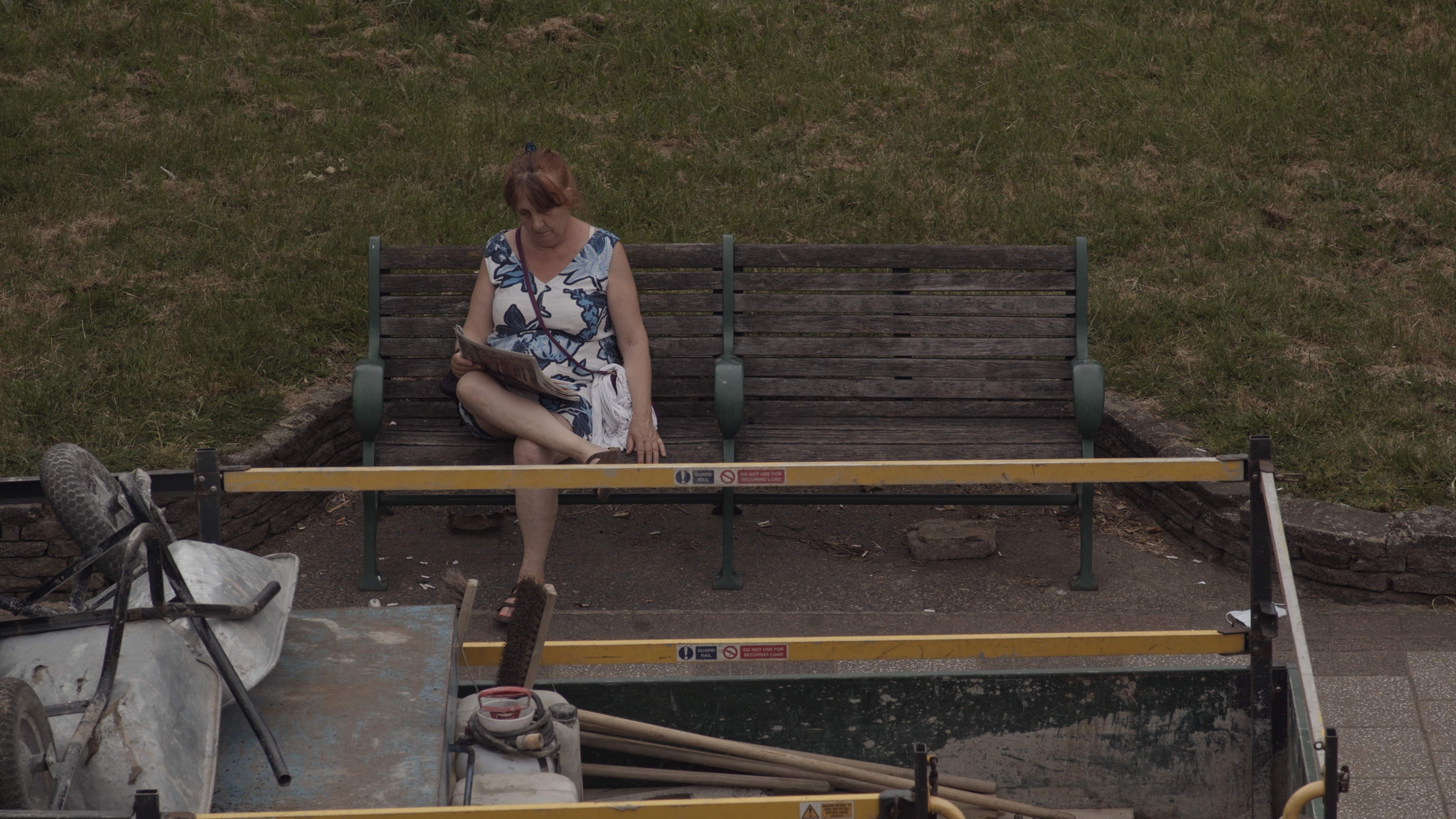 ---
Passing Place

Unfixed, images from a lifetime come to light, fleetingly, before decaying into darkness.


"This film whispered in my ear. In a world obsessed with visibility, hi-resolution and perfect rendering it asks us to lean in, focus, and imagine what's not there, what's disappeared. Developing images with an age-old alchemical process, the filmmakers have created a touching portrait of our time, evoking our collective memory loss, our mourning and our nostalgia."– Pia Borg, 25FPS Festival, 2021
Color / 35mm, digital / 11 min / Spain, UK, Argentina / 2021



---
Alone Sleeps the Water,
Frozen She Awakes

As teardrops fall to snow, they freeze and break, with a sound.


"What was once solid must now flow. In Alone Sleeps the Water, Frozen She Awakes, crystalline patterns of ice melt in the sunshine. Playing with opacity and transparency, Sofia Petersen investigates, through analogue film stock, the surfaces above and below the ice cap of a river. Later, footprints on a snowy plain tell of a presence marking its trace."
– Marius Hrdy, Alchemy Film & Moving Image, 2021

Color / 16 mm /
5 min / Spain, Argentina / 2021


---
Would You Build a Nest in My Branches?
A star in a grain of sand.

The Associated Press 1-Minute Archive Film Competition
Color / Archive / UK / 2022
---
Roundabout
Even when still we are still spinning at 1000 miles per hour.
The Associated Press 1-Minute Archive Film Competition
Color / Archive / UK / 2022